Ms No Spots are your trusted partner in Commercial Cleaning services in Philadelphia. We provide top-tier cleaning solutions tailored to various businesses, including offices, retail spaces, restaurants, and more. Our professional cleaners ensure that your commercial premises reflect your commitment to excellence. With flexible scheduling and a comprehensive cleaning approach, we cover everything from regular office cleaning to specialized sanitation requirements. To discuss your commercial cleaning needs, call us at (267) 764-8707.
Benefits of Choosing Commercial Cleaning Services by Ms No Spots
Professional Image

: Maintain a clean, professional environment that impresses clients and enhances your brand image.

Healthy Workspace

: Regular cleaning and sanitation promote a healthier workspace for employees and customers.

Customized Solutions

: We offer tailored cleaning packages to suit your business needs and schedule.

Experienced Cleaners

: Our skilled cleaners in Philadelphia have extensive experience in various commercial settings.

Cost-Effective

: Professional commercial cleaning saves time and resources, allowing you to focus on your business operations.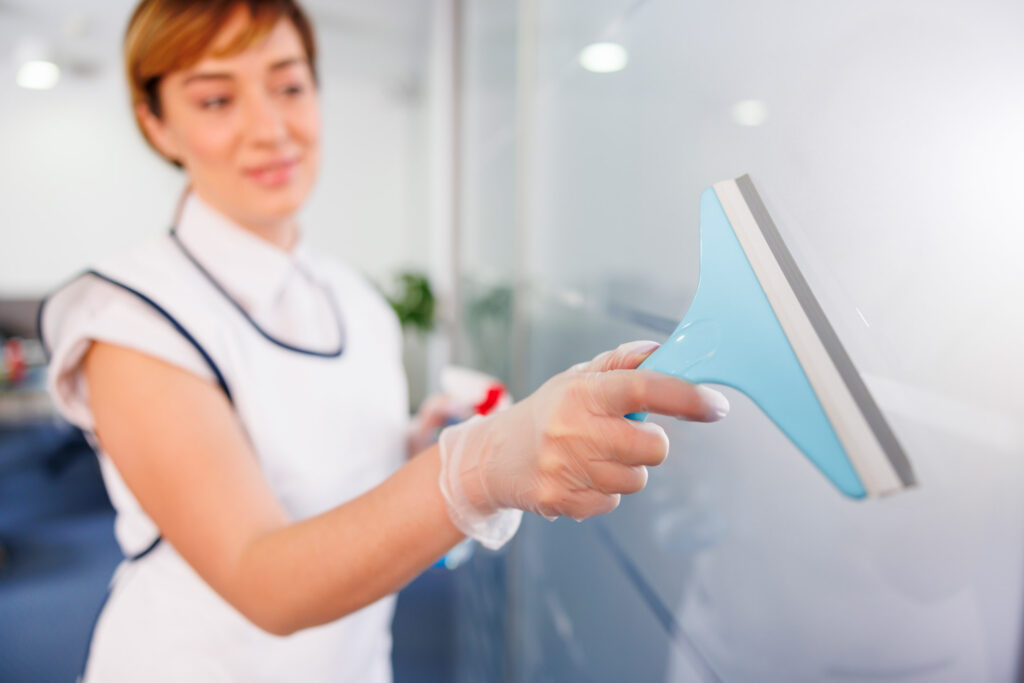 One Time Cleaning
For a first time cleaning there is a minimum fee of $150. This will depend upon the location and the square footage of space.
Daily Commercial Cleaning
We offer special reduce rates for daily cleaning services.
Weekly Commercial Cleaning
Weekly cleaning fees start at  $125 and up.
Hourly Commercial Cleaning Rates
Locations that we services:
Offices 
Restaurants
Hotels
Daycares
Dealerships
Hospitals
Libraries
Event Spaces & many more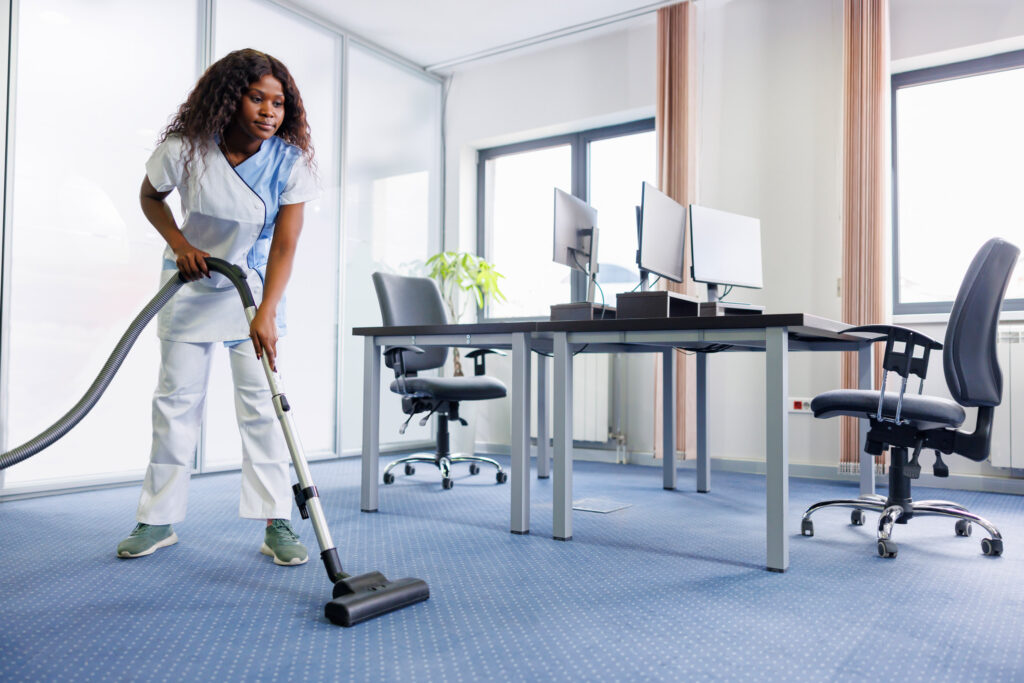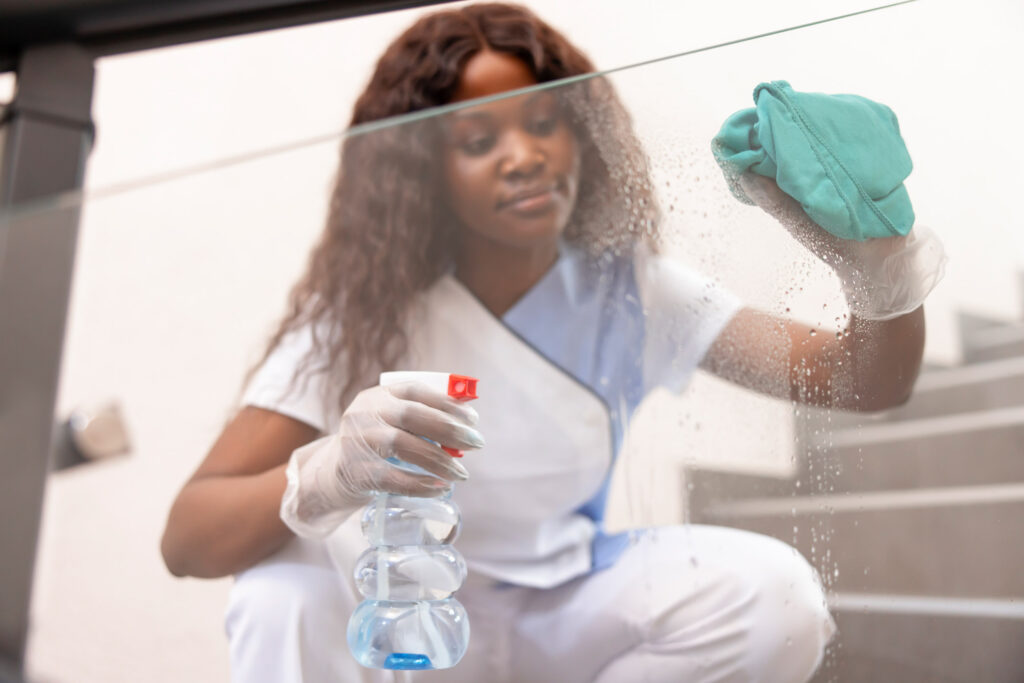 Other services we offer:
Free estimates
Short term contracts
Long term contracts
Same day cleaning
Discounts 
What is Included in Commercial Cleaning Service?
Empty Trash 
Sinks, Countertops, Toilets, and Urinals
Glass, Mirrors, and Chrome 
Dispensers: Refill Soap, Tissue, and Towels 
Light switches, Phones, and High Touch areas
Doors and Door Handles 
Desks, tables, and file cabinets
Appliances
Horizontal Surfaces
Floors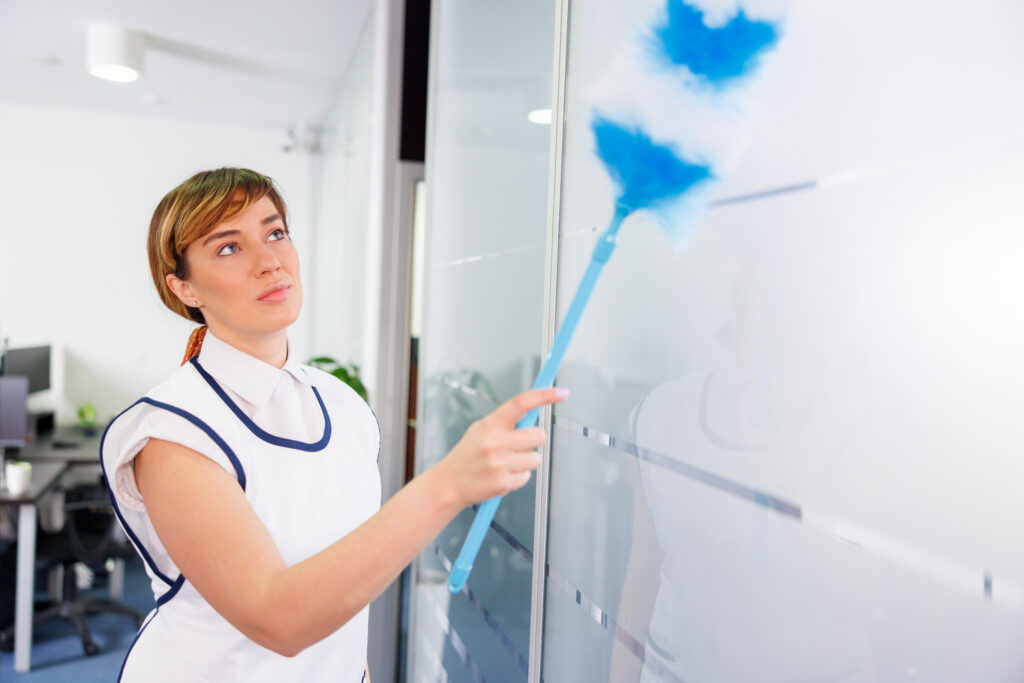 FAQs About Commercial Cleaning Services
Ms No Spots serve various commercial establishments in the Philadelphia region, including offices, retail spaces, restaurants, schools, and medical facilities.
Absolutely! We offer daily, weekly, or monthly cleaning schedules to fit your business needs—call (267) 764-8707 to discuss your preferences.
Yes, we are committed to using eco-friendly cleaning products and techniques to ensure your staff's and the environment's well-being.
Why Choose Ms No Spots for Commercial Cleaning Services in Philadelphia?
Ms No Spots offer more than just cleaning; we provide a comprehensive commercial cleaning experience that aligns with your business values and goals. Our commitment to quality, reliability, and customer satisfaction makes us the preferred choice for commercial establishments in Philadelphia. With our experienced cleaners and customized solutions, Ms No Spots ensure that your commercial spaces are spotless, refreshing, and inviting. Experience the transformative impact of a pristine retail environment by calling us at (267) 764-8707.