Ms No Spots offer unmatched Deep Cleaning services in Philadelphia for residential and commercial spaces. Our meticulous deep-cleaning approach goes beyond surface cleaning, reaching hidden dirt and grime. We scrub floors, sanitize bathrooms, clean inside appliances, and ensure every nook and cranny is spotless. From the living room to the bathroom, our deep cleaning service rejuvenates your space, making it feel fresh and new. Call us at (267) 764-8707 to schedule your Deep Cleaning appointment.
Benefits of Choosing Deep Cleaning Services by Ms No Spots
Thorough Cleaning:

 Our deep Cleaning reaches areas that regular cleaning misses.

Enhanced Hygiene:

 Comprehensive sanitization reduces allergens and bacteria.

Tailored Solutions: 

Customized to your needs, whether a one-time spring clean or post-renovation cleanup.

Experienced Professionals: 

Skilled cleaners in Philadelphia trained specifically in deep cleaning techniques.

Value for Money: 

A complete cleaning solution that transforms your space.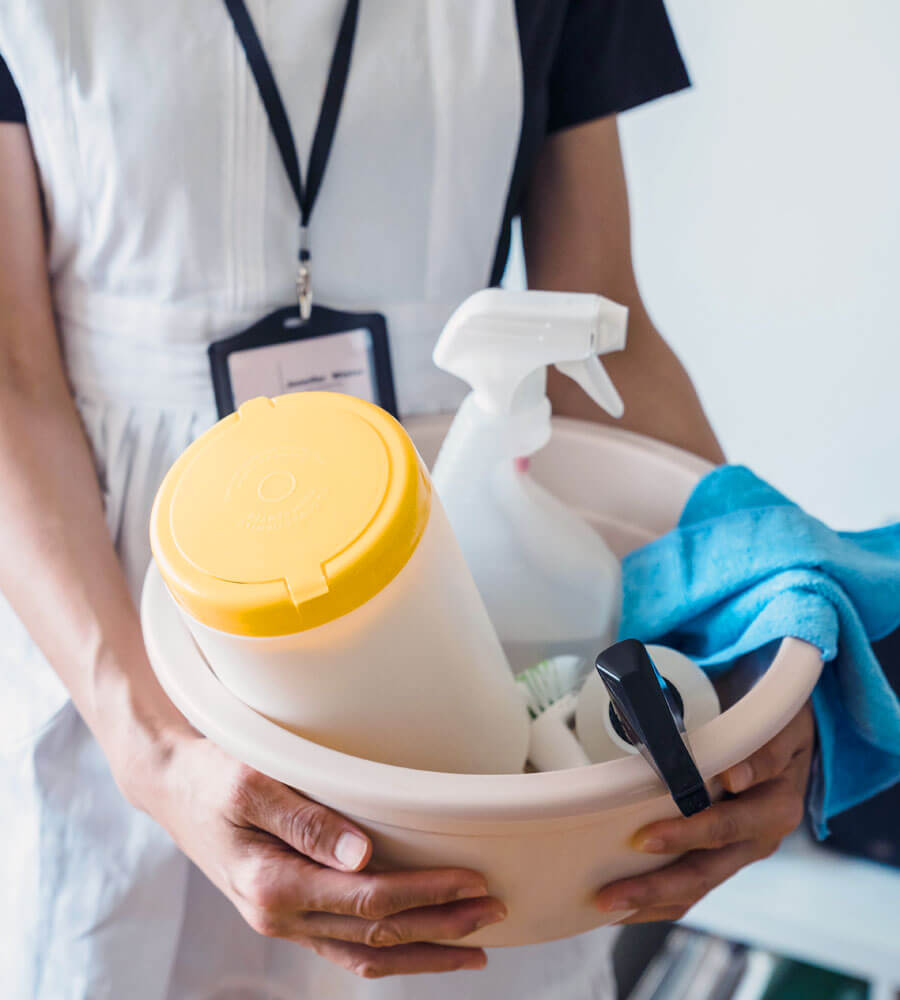 You've been keeping your home clean and tidy, but you know it's time for a thorough cleaning session, to go deep! Our Deep Cleaning service usually comes before the Standard Cleaning package, or it's one-time residential cleaning you wish to book occasionally.
The service is designed to get your home as clean as possible, getting to those hard-to-reach and neglected areas you usually skip in your day-to-day home cleaning routine. Occasional deep cleaning days are a must if you want to make sure all the out-of-sight and not easily accessible areas are properly cleaned. This way, you prevent building hard-to-clean Petri dishes.
We recommend Deep Cleaning service to all first-time clients to make sure their further cleaning plans start on a clean note. Anyone who hasn't used a professional cleaning service in a while needs to deep clean first to maintain a spotless home more efficiently, be it with our Standard Service or on their own.
Why Deep Cleaning? 
For starters, it removes bacteria and viruses completely because it involves more time for disinfecting, scrubbing, and tackling the neglected and tricky areas people tend to overlook in their daily touch-ups. While most standard cleanings keep the germs away for a short time and maintain cleanliness, deep clean is an occasional must. 
In addition, those who suffer from allergies and asthma know what difference a well-cleaned home makes. Allergens such as dust, pollen, and pet hair collect in the nooks and crannies of your home and can worsen the conditions for some or kick-start them for others.
Lastly, severely neglected areas are often pests-ridden. Once cockroaches and rodents take hold of your home, getting it back will take a lot of money and time. Deep Cleaning service removes all possible food sources that might invite unwanted guests.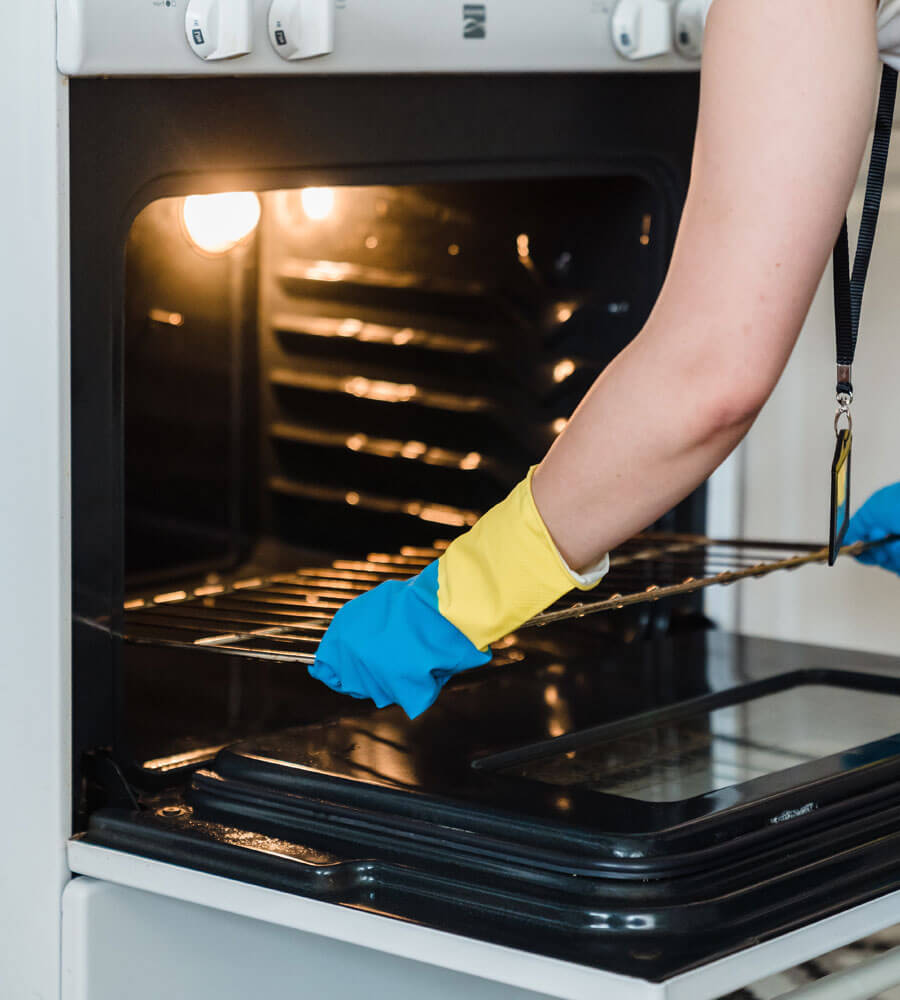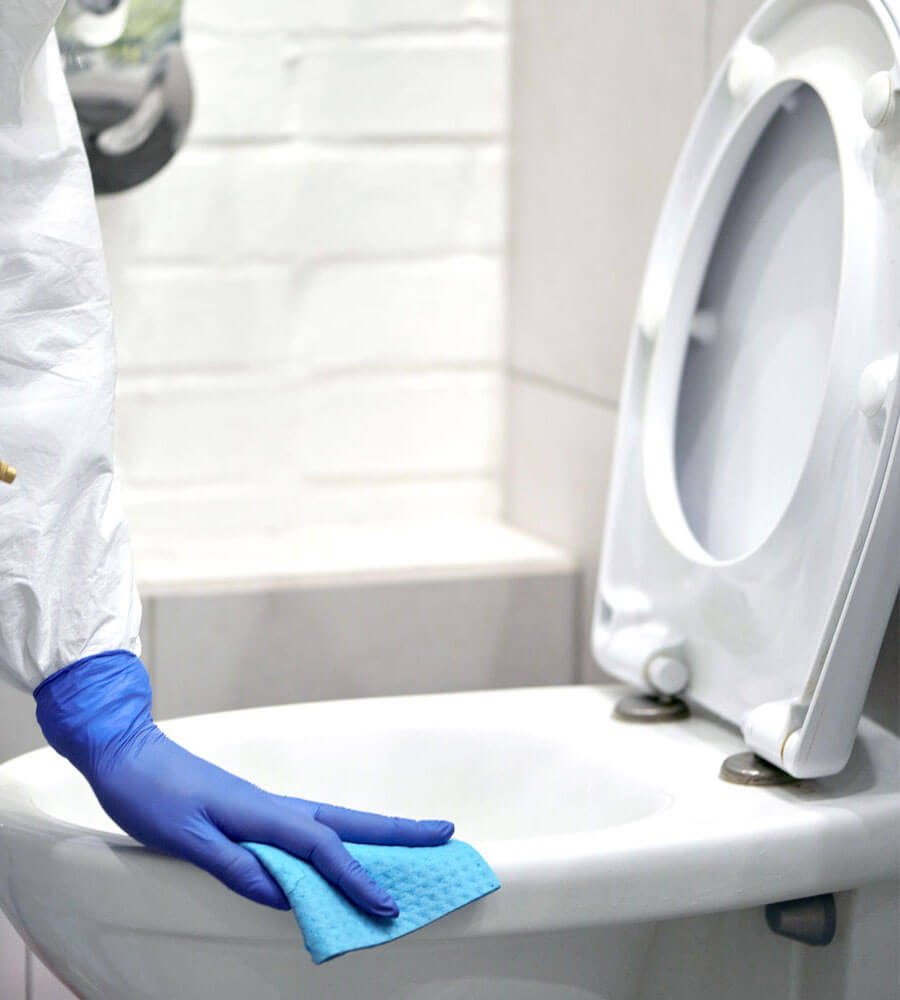 Deep Cleaning Services include:
All Areas (Emptying bins, Vacuuming & mopping, Dusting all surfaces, Cleaning baseboards and light switches, Cleaning window ledges and Dusting and wiping the doors;
Bedrooms (Quick de-cluttering, making beds, dusting all surfaces, and Wiping tables. Changing sheets is done upon request);
Bathrooms (Cleaning countertops, Scrubbing Toilets, Cleaning sink, Scrubbing, rinsing and wiping the tub and showers, Polishing mirrors and chrome; 
Kitchen (Wiping the fridge, Cleaning countertops, Wiping appliances, Cleaning the sink, Cleaning the stove, Cleaning the stainless steel, Wiping the oven)
Our deep Cleaning Service staff knows how to tackle dirt and grime most efficiently, organizing cleaning by your needs, preferences, and the time available for the job.
FAQs About Deep Cleaning services
Deep Cleaning involves intensive Cleaning of hidden and hard-to-reach areas, including inside appliances and under furniture, offering a more thorough clean than Standard Cleaning.
Yes, our Deep Cleaning services are available for both residential and commercial spaces in Philadelphia. Call us at (267) 764-8707 to schedule.
Deep Cleaning is typically recommended every six months or as needed, such as after a renovation or before moving into a new space.
Why Choose Ms No Spots for Deep Cleaning Services in Philadelphia?
Ms No Spots are committed to elevating the standard of cleaning services in Philadelphia, and our Deep Cleaning services stand as a testament to that commitment. Our specialized approach ensures that every corner of your space shines, and our professional cleaners are trained to deliver impeccable results. With a focus on customer satisfaction, reliability, and integrity, Ms No Spots' Deep Cleaning services are designed to exceed your expectations. Call (267) 764-8707 to experience the refreshing transformation of your living or working spaces today.